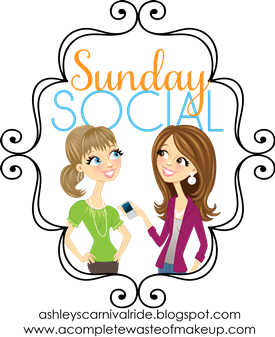 All about the younger years! :)
1. What were you like in Middle School/HS?(pictures)
Oh gosh. You're not allowed to see middle school photos. But here are a few from high school.
I was incredibly driven. Incredibly into high school and threw myself whole heartedly into things. The first photo shows me in softball uniform -- I found out freshman year I wasn't able to play because of my knees so I just kept book for four years. The second is from early senior year with my Teen Pep partner Ronnie during Spirit Week. The third is with my high school sweetheart (broke up this past January). The fourth is me working on Student Council things. I was that overachiever in high school. I was that friendly, bubbly girl who you only got to know if you chipped away at the serious, let's-go! exterior. I was loyal, I was tough, I was stressed. I love high school me. I found who I was meant to be! And I became a Christian, which was monumental in itself.
2. What were your favorite past times?
As a kid, I loved coloring, getting into dirt and such with my brother, baking, and going to my mom's friend's farm to play with the animals and work with the horses. I was big on tea time with stuffed animals, too, LOL.
3. What songs were you obsessed with?(Backstreet Boys anyone?)
Thank God I was never into boy bands. The Beatles have always been my #1. As a younger girl, I did love B Spears and Simple Plan, though. Middle school, My Chemical Romance was my shit. I went to shows a lot too. I think it's so radical from who I am now. I still enjoy all that music (minus Britney), like Sherwood and Mayday Parade and Monty Are I and such, but I usually listen to Christian music now.
4. What fashion statement do you look back on and cringe?
From childhood,
Velcro
pants and shoes. Like, wtf was up with that? From middle school - I wore all black. All the time. Always hoodies. Chains. The lot. I cringe more because I didn't explore my options - I let my clothes hide who I didn't want to be. I wore Tripp pants ALL the time.
5. Who was your celeb crush?
Hm. As a kid I loved JC from.. NSync? I think that's him. And then I was in love with John Stamos and Johnny Depp. And through it all - this one has endured - I fell in loveeeee with Christian Bale. For his acting and his beauty.
Like... seriously? *drool*
6. What were your favorite tv shows/movies?
Hmm. I had a brother. Dragon Ball Z, Digimon, Pokemon, Yu Gi Oh, InuYasha, Yu Yu Hakusho.. Yeah. That sums it up. Tellytubbies and Barney frightened me as a kid so I usually stuck to the news. OH.
Nickelodeon
was boss.
Thank you for stopping by ♥
Feel free to check out the rest of the blog:)
The "What Does Ready Mean" post seems to be popular this week!